Army spokesman Asim Bajwa announces deaths of three 'high-profile terrorists' in bombing of compound in Shawal valley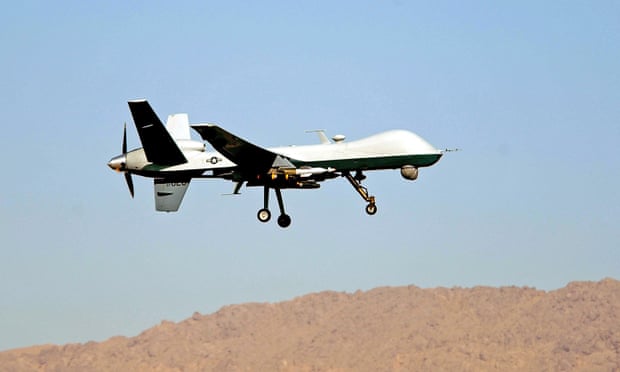 Pakistan has used one of its unmanned aircraft to kill militants in its restive tribal areas for the first time, the country's army has claimed.
After years of protesting against US drone strikes on Pakistan's territory, Asim Bajwa, the army's spokesman, said on Monday that an aircraft known as the Burraq had bombed a "terrorist compound" in Shawal, killing three "high-profile terrorists".
The strike means Pakistan has joined a small club of nations, including the US, UK and Israel, to have successfully used a remote-controlled aircraft to kill their enemies.
The Shawal valley is located in North Waziristan, the semi-autonomous tribal area bordering Afghanistan that became a byword for militancy after it was taken over by numerous armed groups.
It has been billed as the venue for the final showdown of Zarb-e-Azb, the military operation launched by the army against the wishes of the government in June 2014 to tackle militant sanctuaries in North Waziristan.
There have been more CIA drone strikes in North Waziristan than anywhere else in the world, with many activists blaming them for the deaths of civilians – claims that were often impossible to verify, given official US silence on secret operations and the closed-off nature of Pakistan's frontier with Afghanistan.
It has been equally difficult to confirm Pakistan's claims about the success of its air war, or any details of the men killed in Shawal.